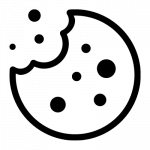 Cookie declaration
Holms Attachments uses cookies to improve the way our site functions according to your needs and preferences as a visitor. On this site you can read more about the different cookies we use on our site and why we use them. You can always change your cookie preferences in your browser settings.
On our webpage you can easily control how we use cookies on your device. Our cookie banner provides you with the option to "Allow all cookies" or to choose which type of cookies you want to allow. All cookies are configurable apart from the necessary cookies that the site needs in order to function.
You can at any time withdraw your consent by changing your cookies preferences in your browser. Remember, if you disable and disapprove of cookies the website will not function and look like it was supposed to.
About cookies
Cookies are small text files that websites store on your computer or mobile device in order to enhance the experience and functionality of the webpage.
Read more about the different types of cookies below.
Temporary cookies
A temporary cookie is stored temporary on your mobile device or computer during a browser session. They are removed as soon as you close the browser.
Persistent cookies
A persistent cookie remains on your computer or mobile device even after you have closed the webpage. They are used to recognize your browser when you return to the website. A persistent cookie is deleted when a defined expiry date has passed.

First party cookies
First party cookies are set by the website you visit and can only be read by the website.
Third party cookies
Third party cookies are used to forward certain information about your visit to a third party. Third party cookies are stored by a third party during your website visit.
Necessary cookies
These are the essential cookies that is needed for the website to run properly. Can be stored on your device without your consent. You have the option to disable these cookies in your browser seetings but if you do, the website will not function properly.
Functionality cookies
Cookies that improve your browsing experience. They remember your preferences and therefore change the way a website behaves or looks.
Analytical cookies
These cookies gather information on how the website is being used and navigated on in order to improve its performance.
Advertising cookies
In order to customize advertisements after the users own preferences, advertising cookies are used to collect information on the browsing behavior of the visitor.
Websites with embedded elements like texts, documents, pictures or films that are stored with a third party but are shown on the website, can contain unforeseen cookies.
Any questions regarding our Cookie declaration can be sent to
info@holms.com.
November 2021