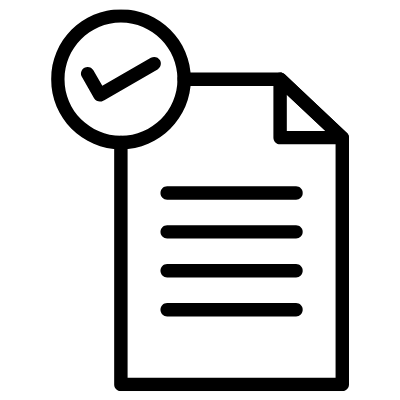 Data Protection Statement
Holms Attachment is committed to data protection and protects your personal information you choose to share with us in accordance with applicable data protection laws. We will only use your information in an honest and trusting way. You can always contact us at Holms Attachments if you have any questions or thoughts regarding the way we collect and use data. We will always be transparent with you regarding what kind of information we collect.
When you contact Holms Attachments to buy one of our products or services you agree to our Data Protection declaration and our processing of your personal data. You also approve to Holms Attachments use of digital communication channels in order to send you information. In order for Holms Attachments to be able to provide you with our services and products, we need to process your personal data according to this Data Protection Statement.
Important information regarding your data.
You have the right to ask for a complete register of the information we at Holms Attachments have regarding your person. We are obliged to correct wrong or incomplete information. At an request you must state the information you want to compare against and prove your identity. If you communicate through a pen name or e-mail you must prove without a doubt your identity, so your account is not used by a third party. That's why the information will not be presented in an e-mail, we can't know if your account is being used by a third party. At Holms Attachments we value the trust you put in us by providing us your personal information. It's important that your personal information is not shared because of a false request and hacked account. That is why we won´t share this information digitally. Send your request by mail signed by a notary and certified by two people at least 18 years old and not members of your household. Attach copies of yours and the others identification with a complete social security number. The two persons doing the certification must share their contact information and social security number. We may contact them in need of confirmation. Requested information will be sent to your home adress, that has been verified. The request and shared information will be saved for eight years. Proof that the request has reached us, been answered and delivered. Send your signed request by mail to: Box 924, 59129 Motala, Sweden.
(Text gathered with permission from Cornucopia)
General website privacy for Holms.com
You can use Holms.com without disclosing your identity. If you sign up for any of our services or contact us via forms, we will save the information you disclose to us in order to maintain and develop our services. Our processing of personal data aims to protect the integrity of the individual. It's in accordance with applicable data protection laws, such as the EU General Data Protection Regulation, the "GDPR". Holms Attachments takes all necessary steps to ensure that all reasonable legal, technical and organizational actions are taken for the data to be handled safe and correct.
When you access Holms.com your web browser automatically transmits certain data to our web server. This data contains no information that can be used to identify you.
The data consists of date of access, IP-adress, time of access, timezone, language preferences, browser type and version, operating system and geographical zone.
This information is only used to maintain, improve, and develop our services and website.
Your personal data will be processed by Holms Attachments based on the legal basis legitimate interest. Holms Attachments legitimate interest include the interest to manage the website according to fair business practices and to maintain availability and functionality of the website.
Third party.
We might, in order to be able to carry out our commitments in regards to our customers and other parties, come to share or transfer information with a third party. This could be suppliers, subcontractors, certified dealers and distributors. Holms Attachments takes all necessary steps to ensure that all reasonable legal, technical and organizational actions are taken for the data to be handled safe and correct when we share the information with a third party.
Holms Attachments will never sell collected data to a third party.
Authorities.
We can come to share information with authorities if we are legally bound to do so or if you approved of us doing that.
Keeping of data.
We will keep the data as long as it is needed, in order to provide and maintain the service for which it was collected in the first place. We also consider and oblige to any legal demands that requires a minimum period of data storage for review requirements.
Your rights.
You have the right to request a copy of the personal data processed and access to such personal data.
You also have the right to request rectification of your personal data if this is incorrect.
You have the right to erasure of your personal data, if it is no longer required in order to maintain the purpose for what it was at first collected.
There can be legal requirements for us to keep certain parts of the data for a time and in those cases we will block the data for all other uses that to fulfill there legal requirements.

Cookies.
Holms Attachments uses cookies in order to gather data regarding your use of the website. This is so we can develop and tailor the website according to your needs and preferences.
Read more about our Cookie Statement, here.
November 2021