Weed remover for excavators.
Brush
Different types of brushes for different needs
Galvanised splash protection bracket
Designed for long life
Brush speed control
Control the effect for the right circumstances
Holms WBE – Den perfekta ogräsborsten för din grävmaskin
Our new Holms Weed Brush is designed for weed removal and is at the moment only available for excavators. Perfect for you that wants to expand your attachment product portfolio for your excavator. 
If you invest in an Holms Weed Brush you have the ability to offer high quality weed removal of bike paths, walk paths and pavements. Holms Weed Brush is extremely well suited for clearing of weed and small debris. Talk to our sales staff if you want to know more.
Better result
Quality and performance
Sweep different environments
Save time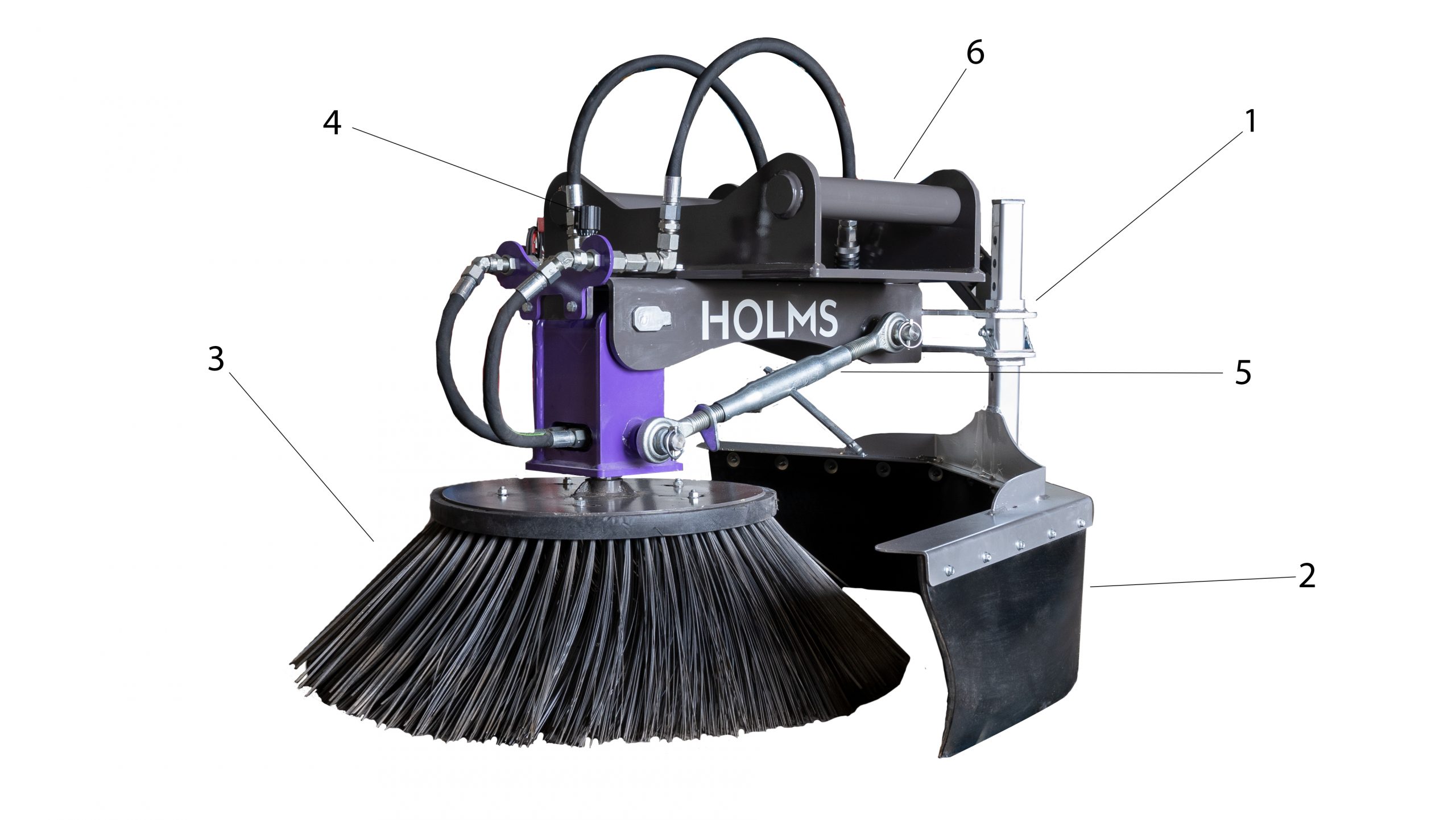 This is the Holms Weed Brush
Galvanised splash protection bracket
Splash guard
Choose your type of brush
Brush speed control
Angle adjustment
Changeable brackets
| Model | WBE |
| --- | --- |
| Height | 80 cm |
| Length | 110 cm |
| Width | 110 cm |
| Brush diameter | 85 cm |
| Bracket | Bolt on |
| Recommended oil flow l/min (min/max) | 20/60 l / min |
| Weight, kg, Standard | 150 |
Model
WBE
Height
2'7"
Length
3'7"
Width
3'7"
Brush diameter, standard
2'9"
Interface
Bolt on (S40, S45, S50, S60)
Recommended oil flow
(min/max)
5/16 US Gal/min
Weight, Standard design
330 lb