"Heavy Duty" Sweeper - for the toughest jobs, you need the toughest sweeper.
Suspension
Selfadjusting and adaptable
Steel design
Extra strong design
Safe sweeping
Stronger torque & flow limiter
Holms Angle Sweeper SP - Short, intensive sweeping
Powerful, heavy duty sweeper
Holms Angle Sweeper SP is not like any other sweeper on the market. The sweeper has a unique construction with a focus on moving as much material as possible without leaving anything behind. The sweeper is developed and adapted for industrial sweeping with larger wheel loaders in areas such as dumps, open pits, marble quarries, sawmills and steel mills. In other words, heavy industry.
The Sweeper is pivotable and follows the slopes of the ground with the help of a spring system that balances the roller and provides the correct ground pressure. With twin hydraulic motors, it provides a strong torque that enables sweeping that other sweeper cannot handle.
The sweeper is equipped with flow limiter that make it possible to connect and drive with carriers far above a normal size.
Super Duty – Sopvals
Landfill, steel industry, open pit, sawmill
Larger debris
Sweep larger stones, clay or metal debris
Flow limiter
>350 l/m - >95,5 GPM
Follow the ground
Self-Adjusting Suspension
Optimal sweeping result
Unique suspension
Holms Angle Sweeper SP – Self adjusting sweeper
Self Adjusting Suspension
Industrial sweeper for larger wheel loaders
Holms Angle Sweeper SP is a powerful sweeper for larger wheel loaders. The sweeper is designed to follow the ground with minimal adjustment from the driver. Easy setting of the correct position is done via an indicator on implements that is clearly visible from the cab. After coupling, the attachment is ready for sweeping.
Wood chip facility
Wood chip manufacturing and handling / loading of chips cause a lot of waste that needs to be moved back or to the side. Several of Holms customers use our Sweeper Power in this application.
Landfill /Recycling station
The landfill is another area that has a great need for sweeping. Everything is mixed and with a sweeper from Holms, the property is kept clean and safe. Our Holms Sweeper Power solves this challenge year after year.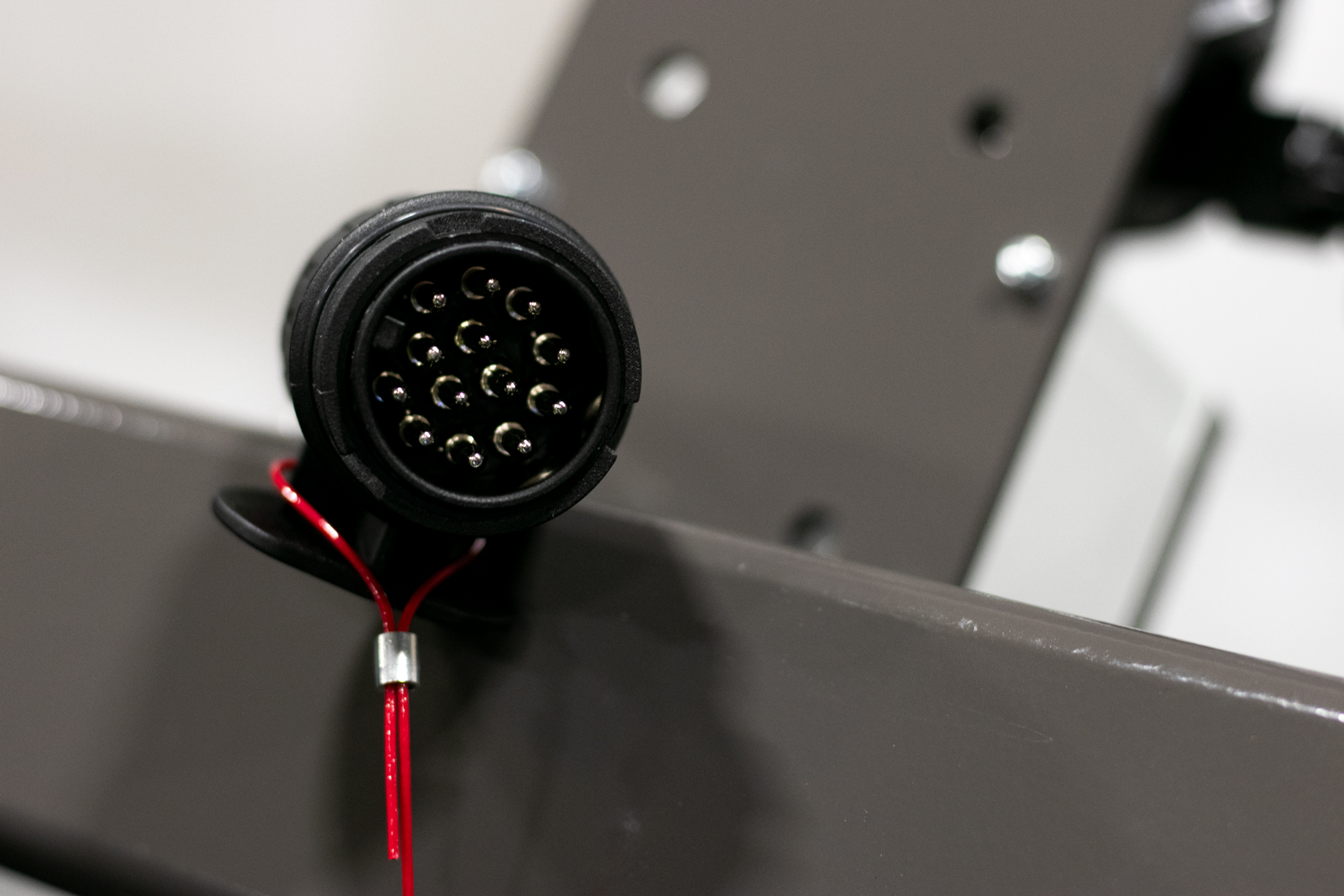 13-pole connection for a stable power supply
All products from Holms Attachments that are equipped with wireless control comes with a 13-pole connection.
The receivers 13-pole connection follows the requirements in ISO 11446-1.
Holms recommends that the carrier is also using a 13-pole connection.
Don´t hesitate to contact Holms if you have any questions.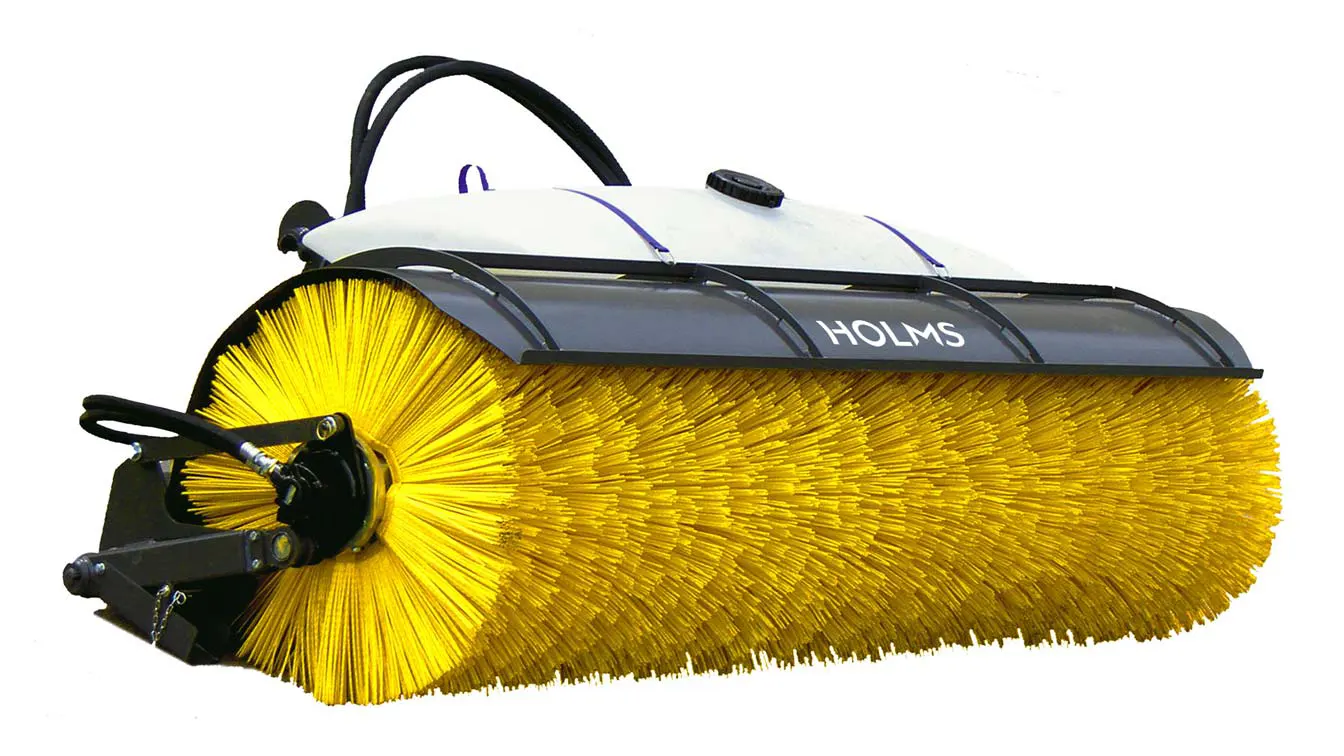 240 Liter vattentank
The Holms SP can be equipped with a water tank and flush ramp system to bind the dust that arises. Useful in special situations that require less dust.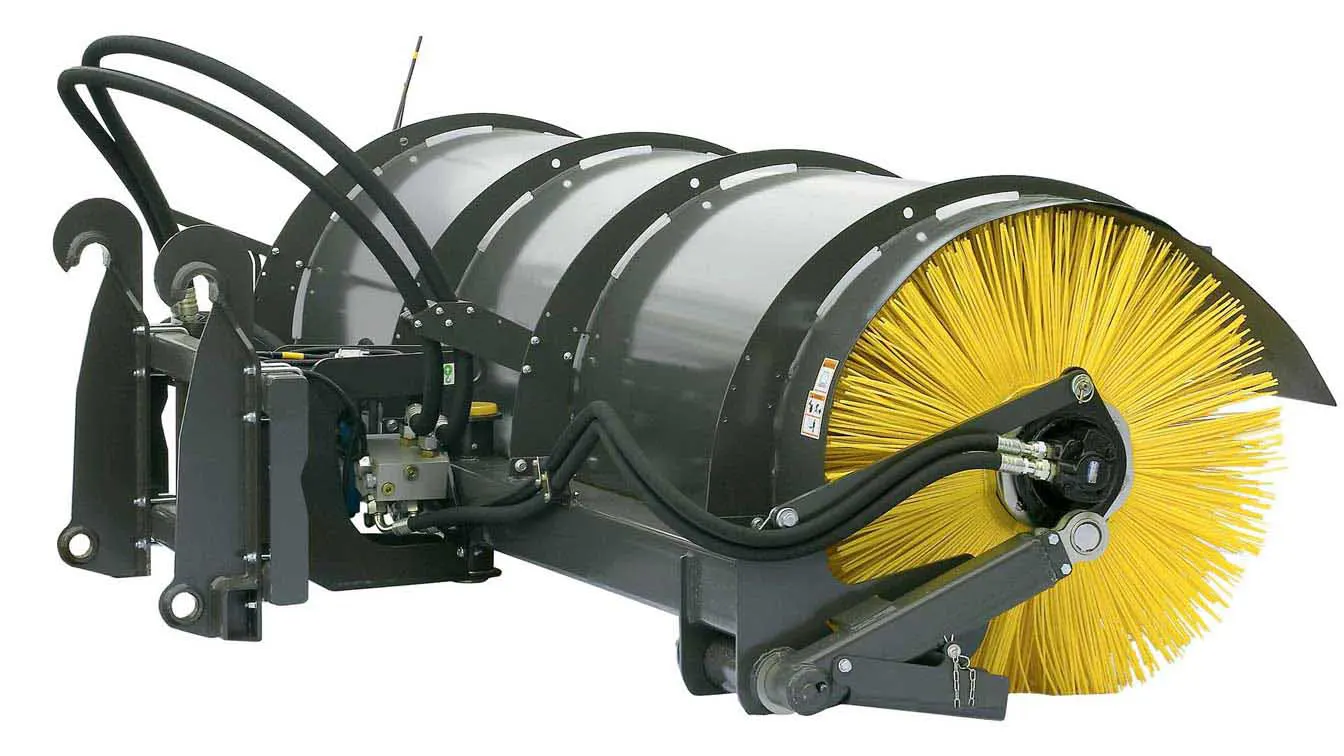 Durable splash guard
Unlike other sweepers from Holms, SP is equipped with a thick sheet metal construction. At the front is a short plastic splash guard.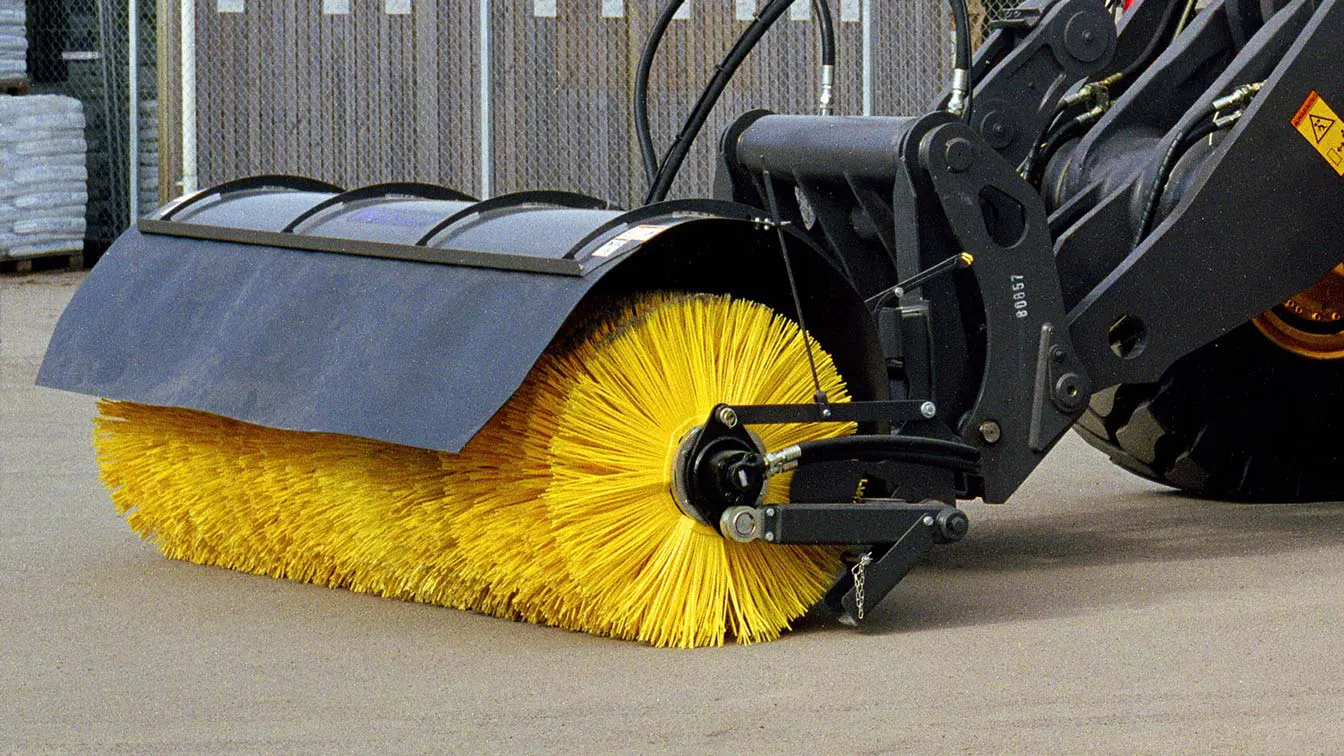 Three widths
Holms SP is our largest sweeper and is available in three widths.
2.5 m
3.0 m
3.5 m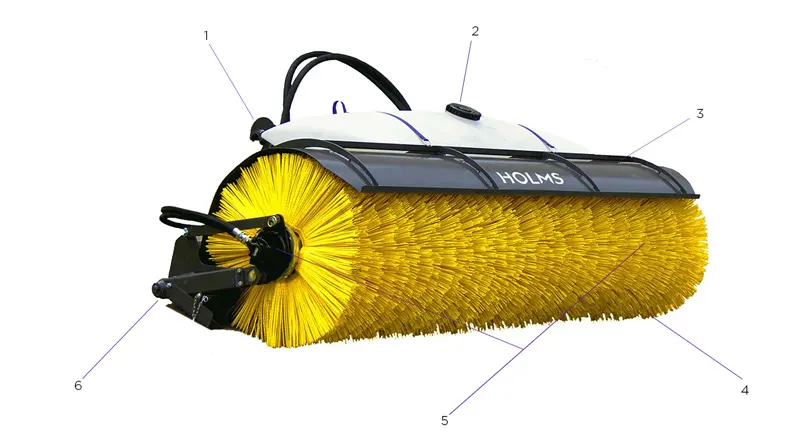 A sweeper designed for industrial sweeping. Here are some of its features.
Boltdash on bracket
240 l water tank (option)
Splash guard of steel
Ring brushes - thick
Dual hydraulic motors
Self-Adjusting Suspension
| Model | SP250 | SP300 | SP350 |
| --- | --- | --- | --- |
| Working width | 250 cm | 300 cm | 350 cm |
| Total width | 270 cm | 320 cm | 370 cm |
| Working width, fully angled/ 30 ° | 220 cm | 260 cm | 300 cm |
| Weight, standard design, without watertank | 600 kg | 680 kg | 760 kg |
| Weight, fully equipped, full watertank 240 l | 900 kg | 980 kg | 1060 kg |
| Brush diameter | 915 mm - 3 ft | 915 mm - 3 ft | 915 mm - 3 ft |
| Recommended oil flow l/min flow limiter | 70/300 | 70/300 | 70/300 |
| Model | SP250 | SP300 | SP350 |
| --- | --- | --- | --- |
| Working width | 8'2" | 9'10" | 11'6" |
| Working width, fully angled/ 30 ° | 7'3" | 8'6" | 9'10" |
| Weight, standard design, without watertank | 1323 lb | 1499 lb | 1675 lb |
| Weight, fully equipped, full watertank 63 US gal | 1984 lbs | 2161 lb | 2337 lb |
| Brush diameter | 3'0" | 3'0" | 3'0" |
| Recommended oil flow GPM flow limiter | 18/79 | 18/79 | 18/79 |