Multifunctional sweeper for excavators and backhoes. Sweep snow from roofs, expose mountains or sweep away gravel.
Highly efficient
Multifunctional
Splash guard
Adjustable & durable
Powerfull motors
Adjustable spray guard standard
Holms Sweeper SC - The sweeper that sweeps everything
Dont put limits on what the sweeper can do. Holms Sweeper SC is specially intended for sweeping in connection with construction, but can also be used in a number of different special areas such as:
Snow removal of roofs, bus stops, pedestrian crossings or railways.
Sweep gravel, macadam, blasted stone or ditches.
Exposure cables or before blasting.
Safe sweeping
Two oilflows
Parking support
Extra stable, removable
915 mm - 3 ft
Extra large brush diameter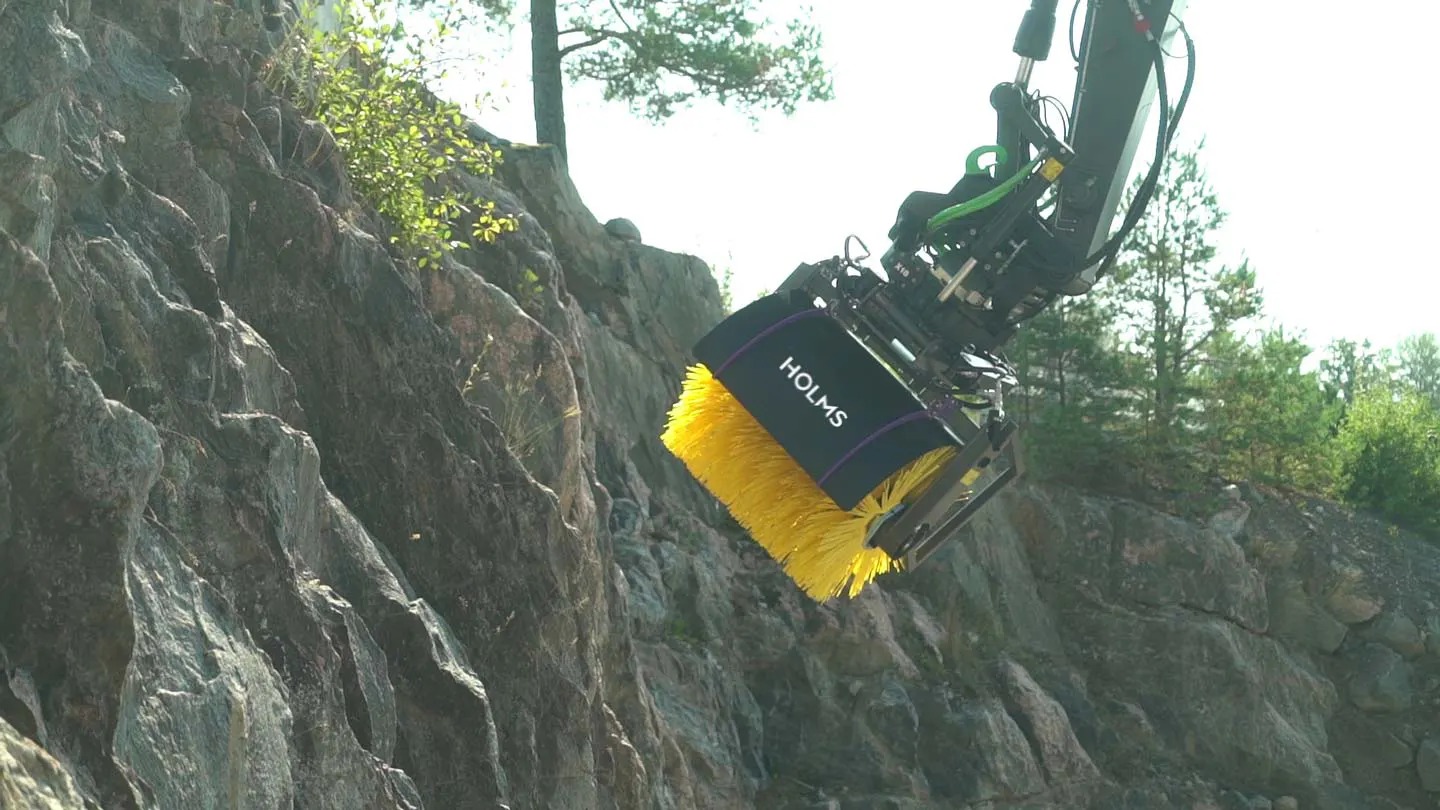 Before you order your Holms Sweeper SC, it is good to know that it is suitable for all types of tiltrotarors. Of course, it is also suitable for those excavators that do not have a tiltrotator, but to use the sweeper to maximum,100%, we recommend a tiltrotator.
Steelwrist
Rototilt
Engcon
Our customers are resourceful and find solutions to problems we have not thought of. Some customers sweep snow from roofs, others carefully sweep away the top layer of soil during an archaeological excavation and some remove paint from walls.
What will you sweep?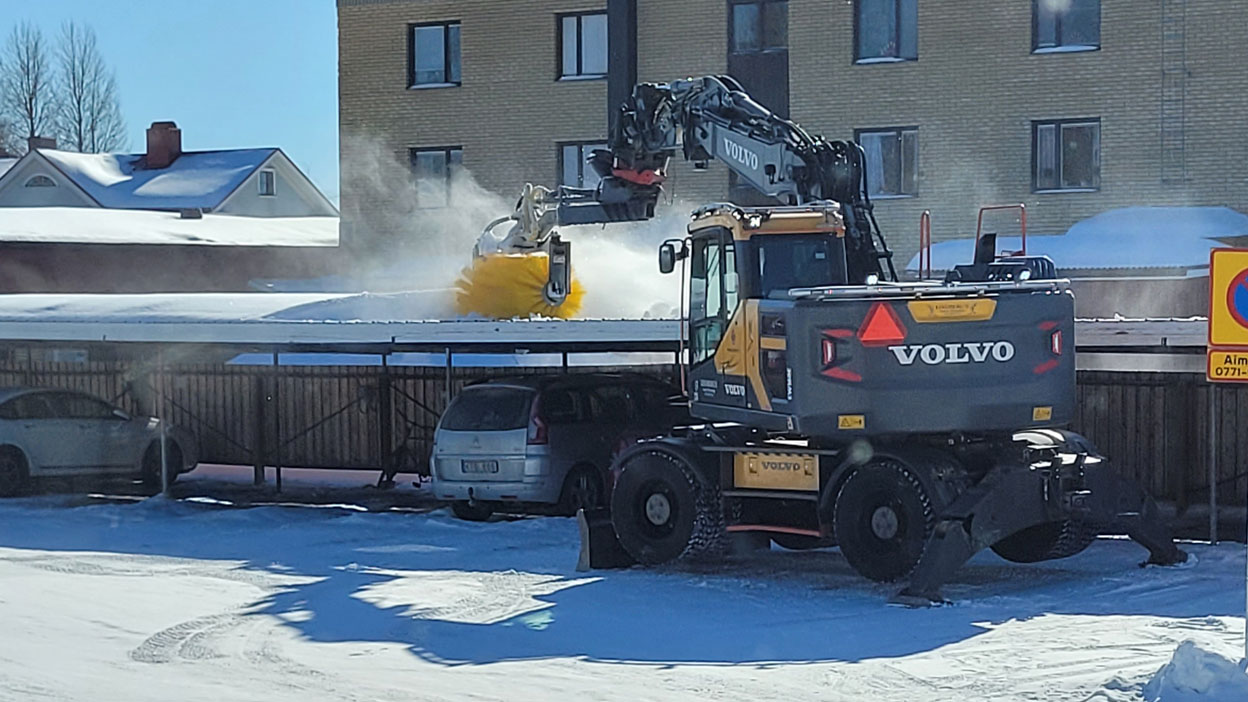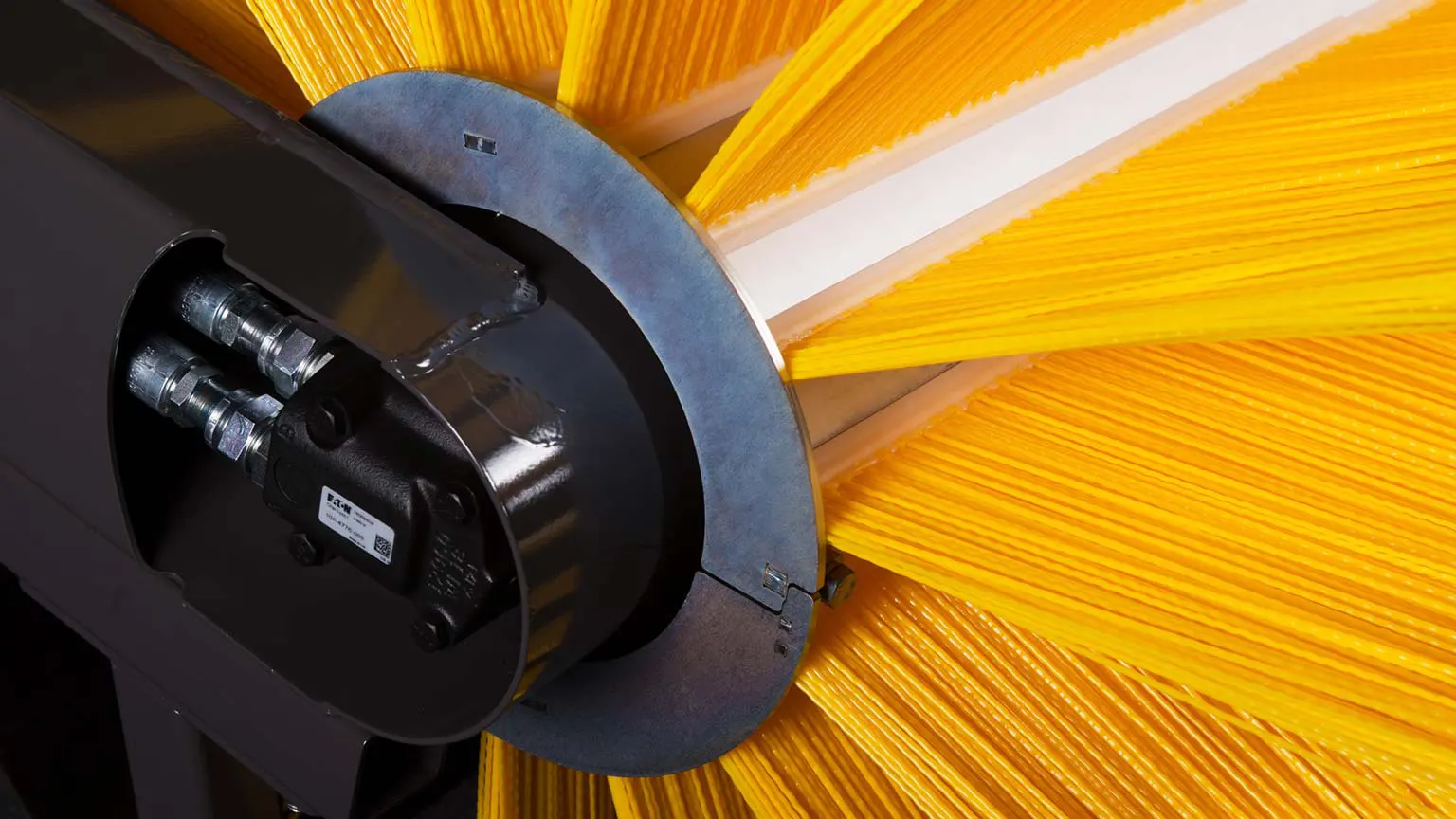 Unlike traditional ring brushes, Swish is easier to replace, has a longer service life and generally works better by having all the bristles in direct connection to each other.
With traditional ring brushes, the side end must be removed before the brush change can take place. With Swish, only one locking ring is removed and then the cassette brushes are threaded onto the brush core without removing the whole side.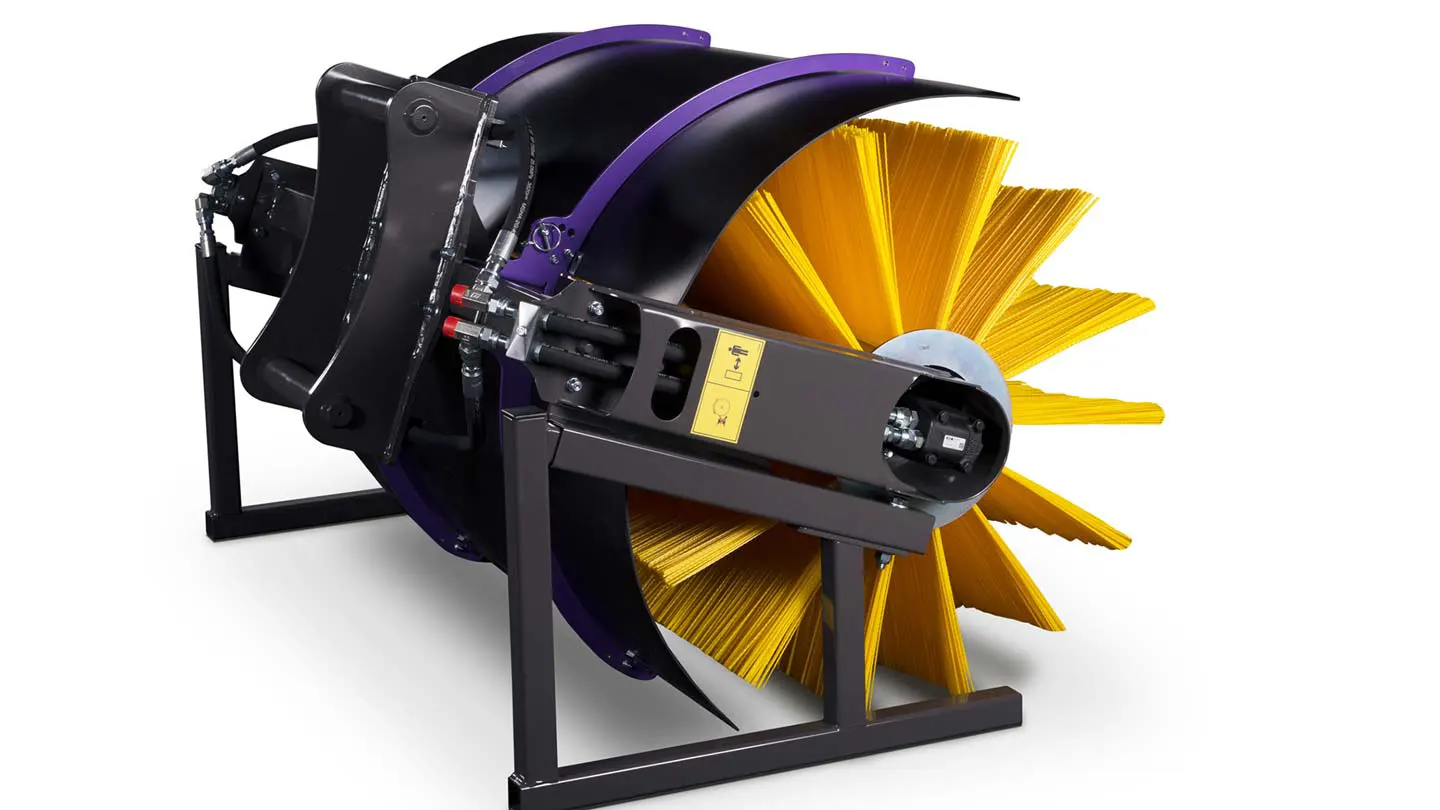 Screwable brackets
The excavator brackets that Holms offers are all screwable and can thus be easily replaced if your excavator is replaced. (option)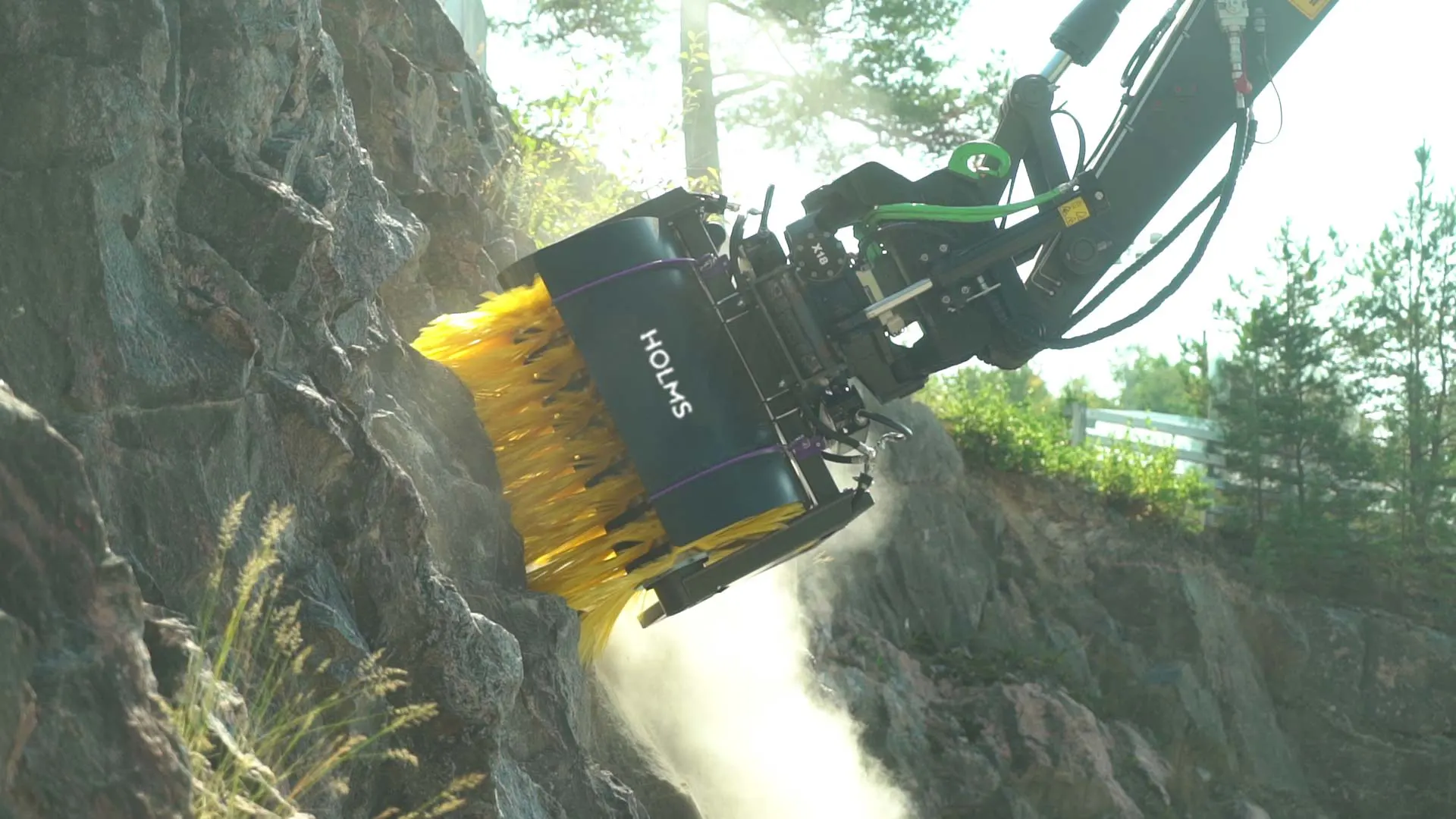 915 mm brush rings
A large diameter of the brush core means a longer sweeping time and the ability to sweep larger objects or thicker layers of snow. Holms Sweeper SC is delivered with ring brush Beeline Grov as standard but can be upgraded to Swish.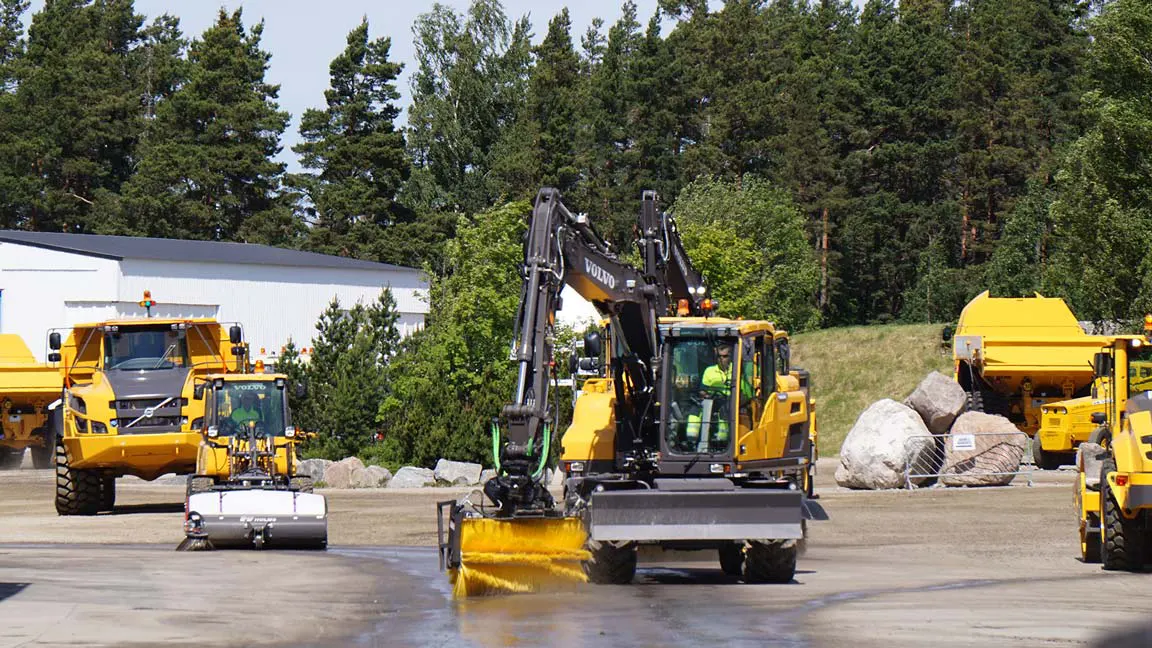 Three widths
Holms Sweeper SC is available in three different sizes.
1.0 m / 3.3 ft
1.5 m / 4.9 ft
2.0 m / 6.5 ft
Adjustable splash guard
Holms Sweeper SC is delivered with splash guard as standard. The splash guard can be raised and lowered to suit all types of needs. Of course, it is possible to remove it completely if desired.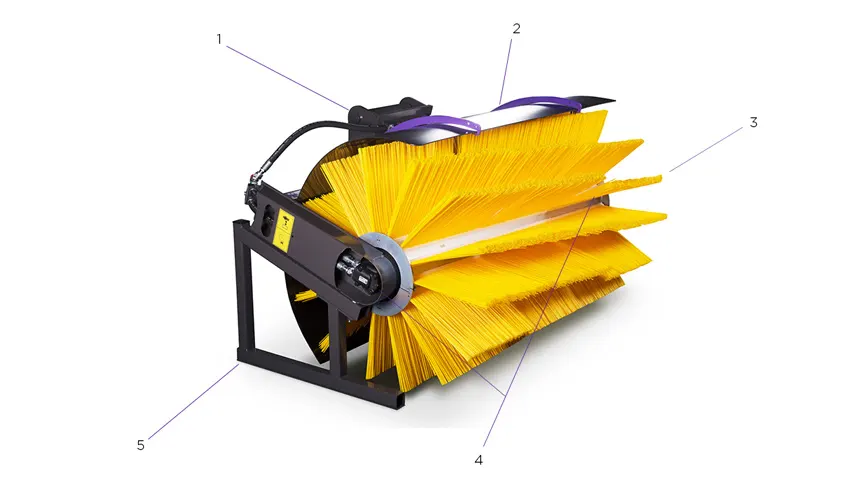 Holms Sweeper SC comes as standard with parking support, BeeLine Rough (Ring brush), Splash guard.
Excavator bracket (optional)
S40, S45, S50 och S60
Adjustable, removable splash guard
Brush core Swish (option)
Three widths
Dual hydraulic motors
Removable parking support
| Model | SC100 | SC150 | SC200 |
| --- | --- | --- | --- |
| Working width | 100 cm | 150 cm | 200 cm |
| Total width | 120 cm | 170 cm | 220 cm |
| Weight, standard design | 175 kg | 203 kg | 231 kg |
| Brush diameter | 915 mm - 3 ft | 915 mm - 3 ft | 915 mm - 3 ft |
| Recommended oil flow 2000 motor l/min | 40/130 | 40/130 | 40/130 |
| Recommended oil flow 4000 motor l/min | 70/190 | 70/190 | 70/190 |
| Model | SC100 | SC150 | SC200 |
| --- | --- | --- | --- |
| Working width | 3'3" | 4'11" | 6'7" |
| Total width, incl. Motor | 3'11" | 5'7" | 7'3" |
| Weight, standard design | 385 lb | 447 lb | 509 lb |
| Brush diameter | 3'0" | 3'0" | 3'0" |
| Recommended oil flow 2000 motor l/min GPM | 11/34 | 11/34 | 11/34 |
| Recommended oil flow 4000 motor l/min GPM | 18/50 | 18/50 | 18/50 |