Snow Sweeping
Sweep snow with sweepers from Holms Attachments. Equipped with the option, City-Salt, you can sweep snow and at the same time spread brine for ice control. 
Use your sweeper
year around
When you sweep snow you use the same brushes as you would when sweeping gravel. It´s as easy to sweep snow as anything else. Use your sweeper year around and get the most out of your investment.
We recommend that you sweep snow of a depth of 0-12 cm. Remember that the results may vary depent on how hard the snow is packed. Snow sweeping is an excellent option for snow control on side walks. Use our option, Citysalt, for ice control.
Citysalt spreads brine as you sweep.
Citysalt is an viable option to your Holms Angle Sweeper SL. The Sweeper is equipped with an extra large splash guard and water tank with flush ramp. The water tank is either 400 or 600 liters. 
Spread brine as you sweep and prevent icing on pavements. 
With our Holms Sweeper SC you can sweep snow from hard to get places, like roofs.
Many of our customers have used the SC with great succes sweeping snow from roofs.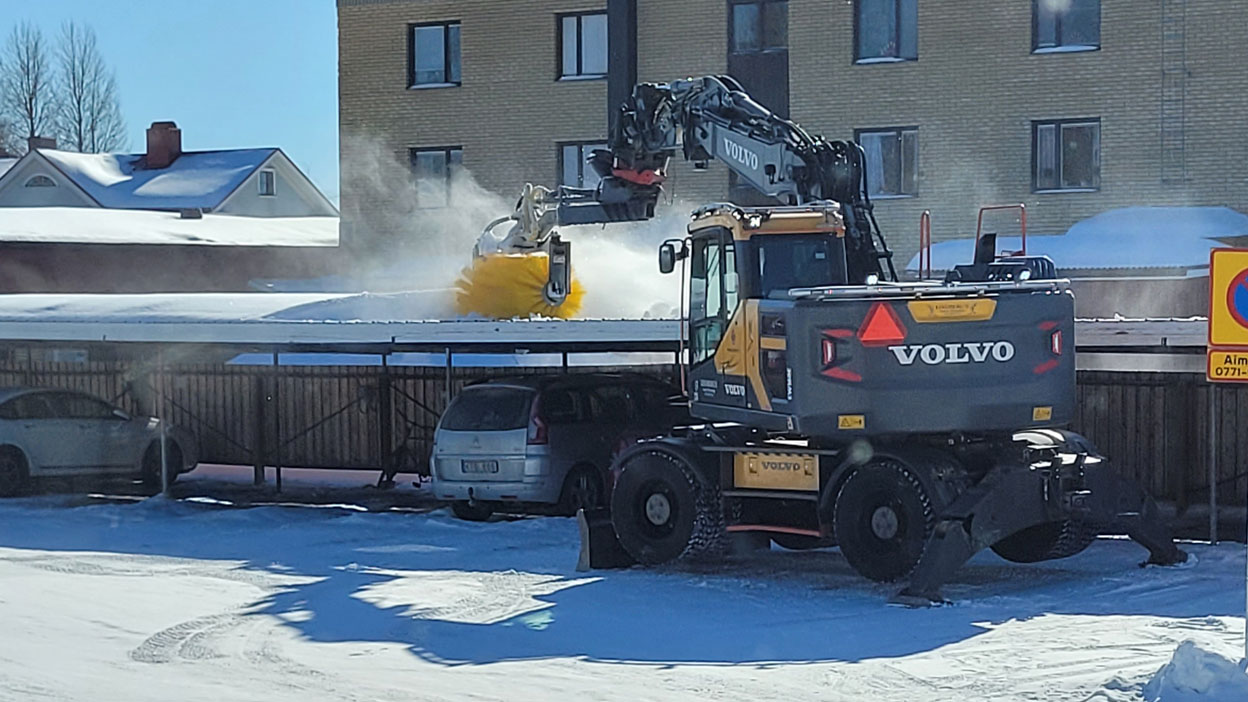 A Holms SL equipped with CitySalt and extra large guard protection. The system spreads a brine after the sweeper.
To sweep snow is in the winter is not much different from sweeping gravel in the spring or summer, or any other time of the year. As far as we are concern, it´s business as usual. The sweeper functions exactly the same no matter the conditions and uneven surfaces is no problem thanks to our suspension system. You can equip the sweeper with an extra large splash guard when snow sweeping and both our two different types of brushes can be used.